A SHOT of ROCK, with a COUNTRY CHASER!
BRAND NEW SINGLE - FREE TODAY - "GIMME ONE REASON"
Gimme One Reason
JACK TASTY
Tracy Chapman Cover featuring Chaz Marie on Back Up Vocals.
Read more…
GET THIS SINGLE - "TAKE THE COUNTRY" Here
Take the Country
Jack Tasty
GET THIS SINGLE "LOOK MY WAY" HERE
Look My Way - Featuring Chaz Marie
Jack Tasty
Soulful Duet - Featuring Chaz Marie. This one takes the Jack Tasty sound to a different level. Your gonna love how this song feels!
Read more…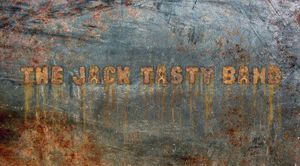 Get this single "BIG TRUCK" here
This is my first Song recorded in Nashville, at the Blue Iris Studios. Noted Grammy Winning and Nominated Pickers on this Song are: Buddy Hyatt - Producer, Brent Mason - Guitar, Scotty Sanders - Steel Guitar, Duncan Mullins - Bass, Lonnie Wilson - Drums, Joel Key - Acoustic. I hope you enjoy it!
Read more…
Press
"Love the energy! It has power, character, finesse, and, attitude. Perfect performance, and, production ;) "
— GROUNDGOD, Reverbnation (May 05, 2019)
That's Jack Tasty
Jack Tasty
Its Free to sign up to become a Member of the Jack Tasty Fan Club! Members - Can download the Album for free!
Read more…
0:00/4:12

0:00/4:24

0:00/4:09

0:00/4:22

0:00/5:13

0:00/6:27

0:00/4:52

0:00/4:00

0:00/5:42

0:00/3:47
Sign Up Now for 1 free song download !!!!!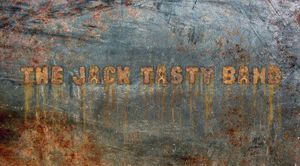 Events
BUY YOUR TICKETS HERE!!!!!
find the show you want and click the price link to purchase your tickets. 
Thank you For your Support!!!!
Previous events
Jack Tasty Productions Presents the BBQ Stage! 4 local Bands - noon to 6 pm!
This is a FREE Event!! Come on out for a Day of Fun! Great Food! Great Music!!
JACK TASTY - Headliner Show!!
Scott and Juan - Acoustic Set!!! Come in and Beat the Heat!!
Scott and Juan - Acoustic set!! Let's do some burgers and beer and porch pickin'
Acoustic Show - Scott and Juan
NEW BAND MEMBERS - in Studio recording 1st single
Press
"These guys have a great sound very original and look out people their coming 2019 !!!! Very nice work gentleman !!! From Jett Blakk your brothers from another mother !!!!!!"
— Jett Blakk Band, Facebook.com (Apr 14, 2019)
press
"MISERY-JACK TASTY Band This song is absolutely incredible. The vocals remind me a lot of Chris Cornell and sometimes the music hints at Soundgarden but then turns and gets you with a left hook of a wall of guitars and a heavy groove that provides a really great bottom ended fueled head bobbing extravaganza! Think of the mellowness of Temple of the Dog combined with a heavy groove of say Audioslave all in one song for sake of comparisons. At any rate 10's across the board for this band!"
— Male 49 Toronto Canada, Reverbnation Crowd Review (Jan 17, 2019)
"If you've never seen these guys perform....well by golly go see them! Very talented guys... And they bring the party!"
— John Dees/Custom Guitars, facebook.com/jacktasty (Aug 19, 2018)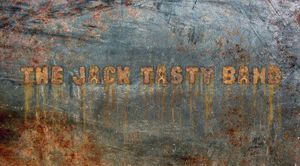 Don't forget to Sign our guest book!
"Hi.Looking for great talent? I was in the Dallas area & saw The JACK TASTY band-What a show!...I have been turning alot of people on to them & everyone has liked them. Book them for New York & I will bring a bus load of people to the show,thanks"
— TJO Presents(Brooklyn,NY)Booking agency, Facebook.com (Mar 03, 2019)
"The lead guitar part was great, and I liked the percussion performance as well. A great power ballad, I'd like to hear more from this artist for sure"
— Crowd Review/Reverbnation -THE CROW-JACK TASTY BAND, reverbnation.com -Crowd Review (Mar 05, 2018)